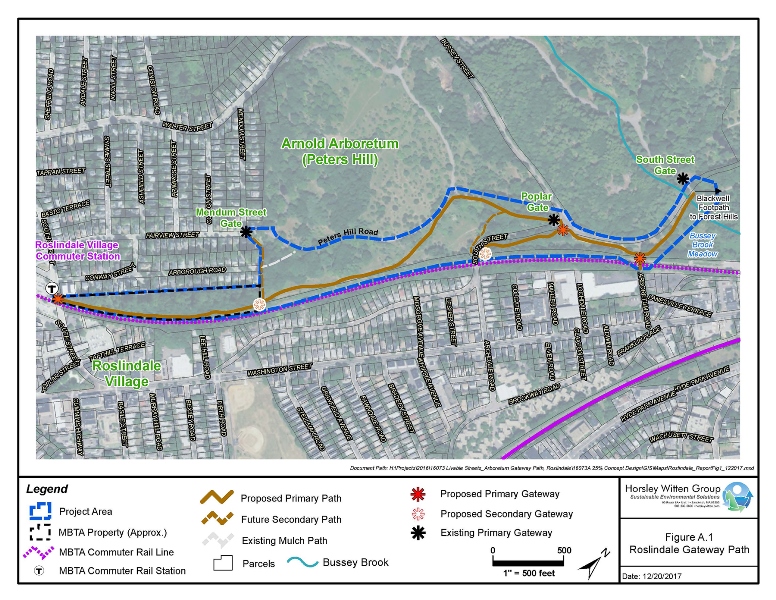 The Arboretum Park Conservancy and WalkUP Roslindale are advocating for a new path project that would extend the Blackwell Path within the Arboretum to allow safe, comfortable, and beautiful walking and bicycling to Roslindale Square to the south and to the Southwest Corridor to the north.
A first priority is to create a new gateway into the Arnold Arboretum through the tunnel at the end of Arboretum Road. This new entry would connect to a new accessible path that would be an extension of the existing Blackwell Path. This entryway would welcome people who live east of the commuter rail tracks to the Bussey Brook Meadow. When completed, the neglected and trash-strewn tunnel would be an inviting, landscaped gateway, with signage and lighting on the side of the arch that faces Arboretum Road.
Beyond the tunnel, a path constructed of dense graded packed stone  would connect to the Blackwell Path, the South Street Gate, and Forest Hills Station. People using wheelchairs, pushing strollers, and riding bikes would be able to use the new path.  An additional goal is to extend the path all the way to the Roslindale Commuter Rail Station platform.