2019 October 5
Bussey Meadow Clean up
Again this fall we had a great group of Volunteers from MIT and from our board. Group picture by Arkopal Dutt. Arkopal, David Stephenson, and Sara Freeman contributed images of the total freeing of a pathside tree from strangulation by invasive Oriental bittersweet.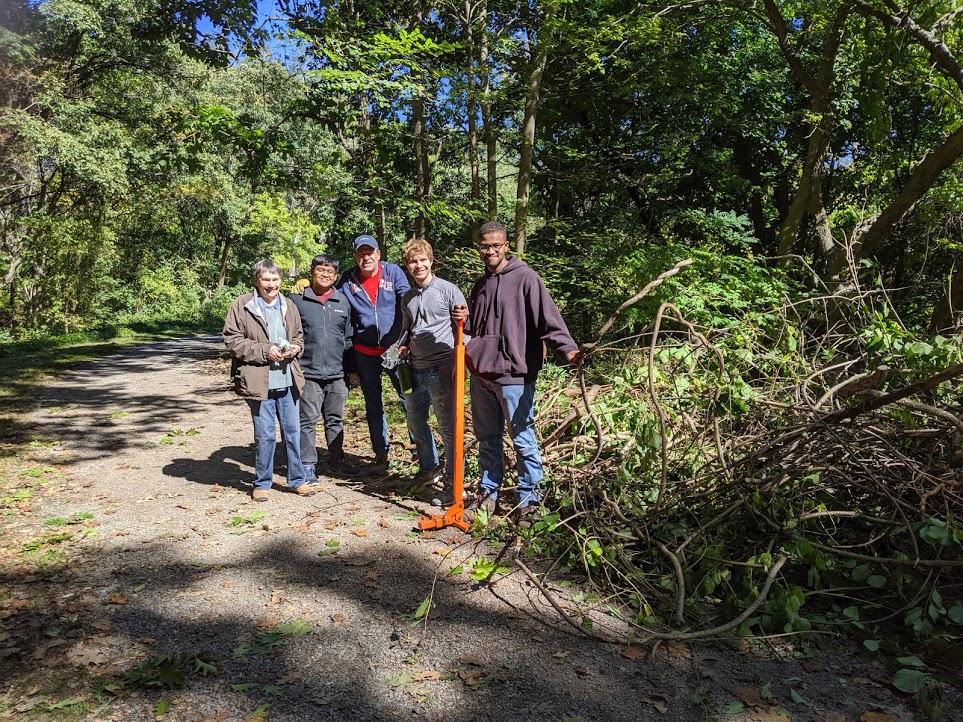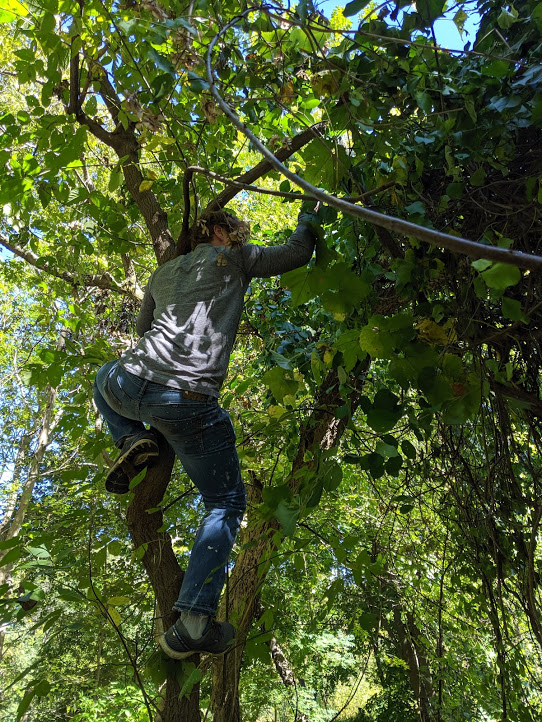 ---
"Love your Block" Volunteer Event Saturday May 4, 2019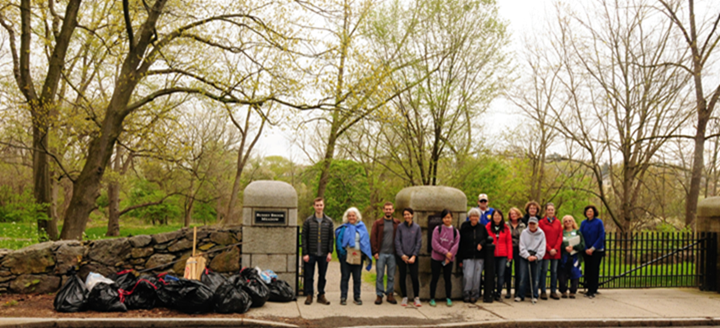 Thanks to the wonderful group of volunteers from MIT and the board members who came.
Picture by Jay Sircar, a frequent volunteer who organized the group.
We are also grateful to Roche Bros for providing refreshments.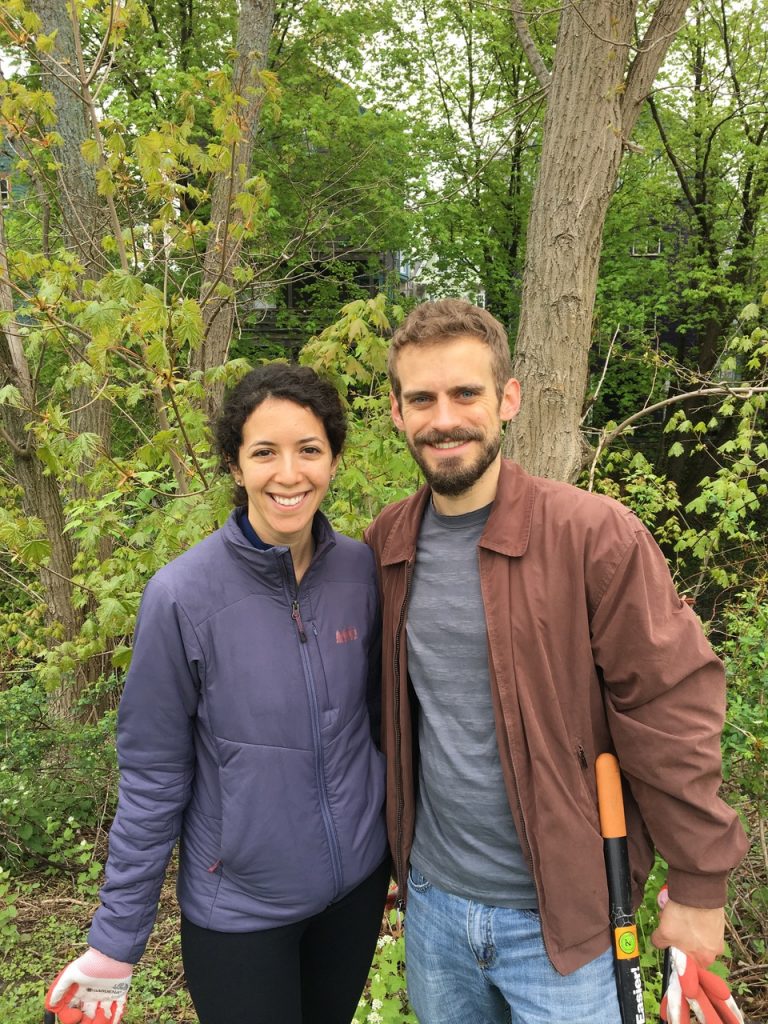 Justin Montgomery and Myriem Ibourk, two of the very effective MIT students, took this picture of the nest they saved while they were removing grape vines from a suffocating crabapple tree.
---
"Love your Block" Volunteer Event Saturday May 5, 2018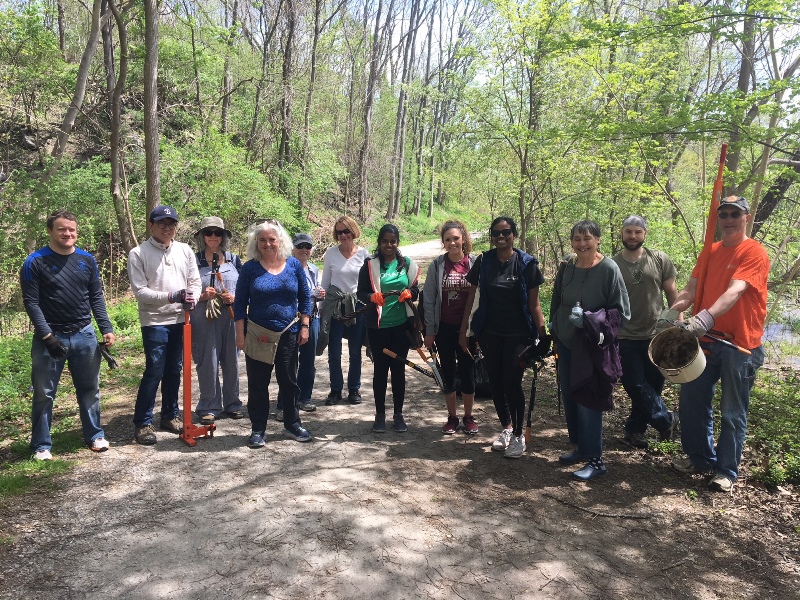 ---
Volunteers are vital to the success of our efforts. The APC hosts several clean up projects each year with great people from Love your Block, Boston Cares, The Mass. Bar Association, and Harvard and MIT Community Service Programs.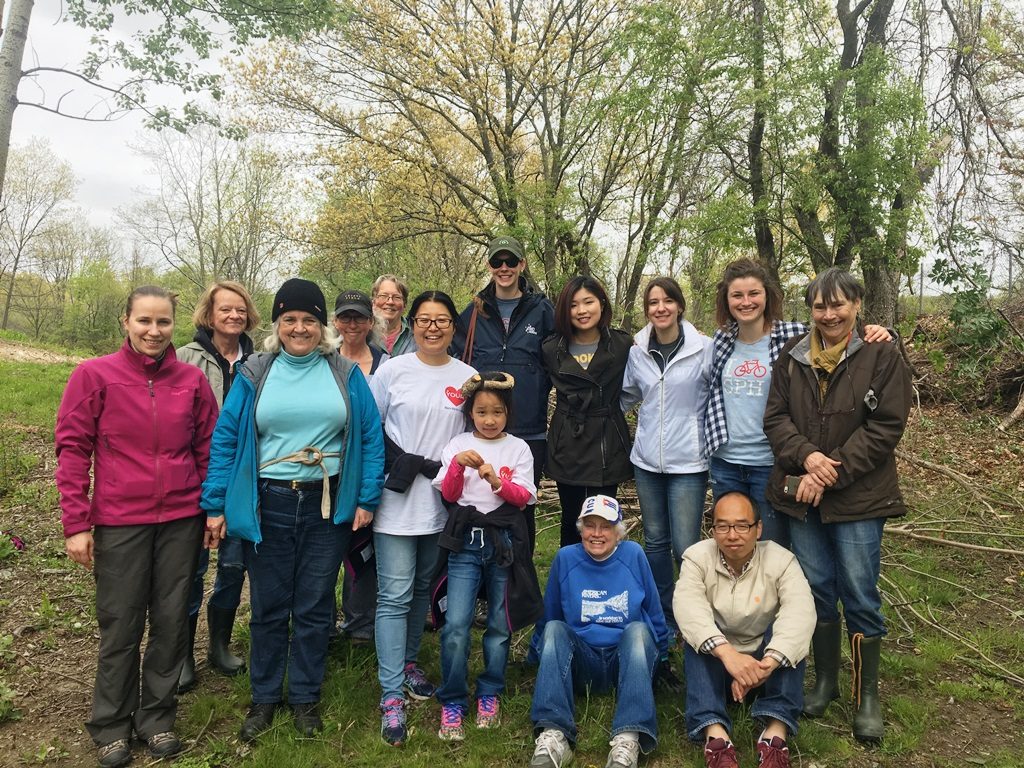 Please click images below for captions and credits.
 MIT group, September, 2012